Signal Analog Device
Introduction
ER-S-300 Signal Analog Device is based on CPCI structure and can realize hybrid simulation of GPS, GLONASS, BD1 navigation system navigation system satellite signals.
Features
Satellite constellation hybrid simulation:
It can achieve the hybrid simulation, such as GPS, GLONASS, BD1 satellite constellation channel, satellite clock error, range delay, ionosphere height error, tropospheric error, epipolar relation, relativistic effect, the earth ground parameters etc. It can generate GPS constellation (32 varioles), GLONASS constellation (24 varioles), BD1 (36 wave beams) and Mixed constellation's satellite channels, navigation messages and observed datum.
Path simulating:
With mode of static and dynamic, it can simulate the move characters of static carrier and dynamic carrier, to generate the user movement trails.
Environment simulating:
It can simulate the influence of navigation signal's multi-error source to navigation signal when transmitted in the atmosphere.
Man-machine interaction:
It is convenient to configure the simulating time by man-machine interaction, static carrier trajectory, also it can guide data from the outside dynamic carrier trajectory document; satellite state and user state will be shown, all working state (normal or pulse) can be controlled at any time, adjust signal strength.
Specifications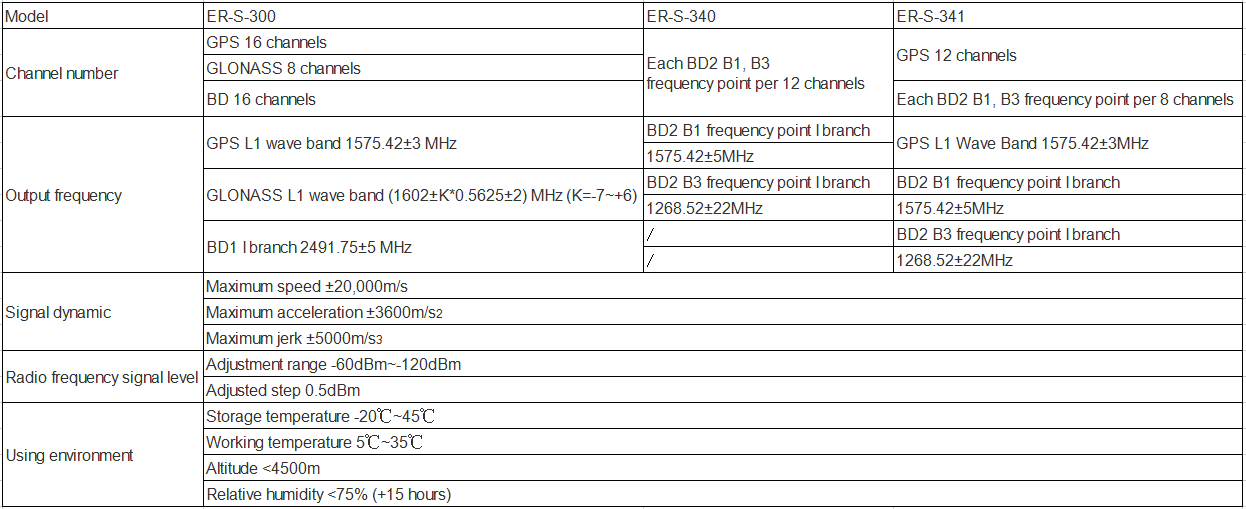 FAQ:
1. What are the quotation methods?
If you have DHL or Fedex account, we can quote EXW price, otherwise CIF or FOB price.
2. Are there any discounts?
After we submit the sample price, if more quantity is needed, we will quote the bulk price.
3.How long will it take to deliver the goods after placing the order?
For sensors, parts and modules: in stock-one week; no stock-2-4 weeks; For systems, generally, 8-12 weeks.
4.How to deal with the quality problems?
After confirming that the product has quality problems, we will replace it for you free of charge in the shortest possible time.
If interested in Signal Analog Device, pls contact us: info@ericcointernational.com