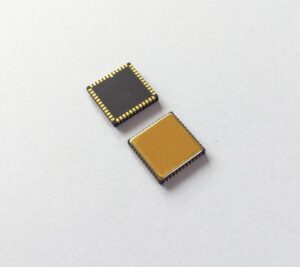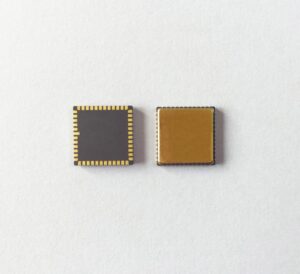 Introduction of ER-MG2-100 North Seeking Gyroscope:
The ER-MG2-100 High Performance North Seeking Gyroscope is a single-axis MEMS angular rate sensor (gyroscope), which can measure the maximum angular velocity of ±100°/s, and the digital output conforms to SPI slave mode 3 protocol.
Angular rate data is presented as a 24-bit word.
The ER-MG2-100 is intended for north seeking applications. Advanced differential sensor design rejects the influence of linear acceleration, enabling the ER-MG2-100 to operate in exceedingly harsh environments where shock and vibration are present.
The ER-MG2-100 is available in a hermetically sealed ceramic LCC surface mount package, and is capable of operating at 5V supply and a wide temperature range (−50°C to +85°C).
Features of North Seeking Gyroscope:
Proven and robust silicon MEMS gyro
0.02°/hr bias instability
0.005°/√hr angular random walk
Digital output (SPI slave)
5V operation (4.75~5.25V supply)
Low power consumption (35 mA)
High shock and vibration rejection
Hermetically sealed ceramic LCC surface mount package (11x11x2mm)
Integrated temperature sensor
RoHS compliant
The above information about north seeking gyroscope is provided by our engineers, if you want to know more, please contact us.
Specifications of North Seeking Gyroscope:
Parameters
ER-MG2-100
Unit
Range
100
deg/s
Resolution
24
bits
Data rate
2K
Hz
Group delay
20
ms
Bandwidth (-3dB)
12
Hz
Scale factor at 25°C
80000
lsb/deg/s
Scale factor repeatability (1σ)
<50
ppm
Scale factor vs temperature (1σ)
300
ppm
Scale factor non-linearity (1σ)
<200
ppm
Bias instability
<0.02
deg/hr
Bias stability (1σ 10s)
<0.1
deg/hr
Bias stability (1σ 1s)
<0.3
deg/hr
Bias repeatability (1σ)
<0.1
deg/hr
Angular random walk
<0.005
°/√h
Bias error over temperature (1σ)
3
deg/Hr
Bias temperature variations, calibrated (1σ)
<0.3
deg/Hr
Noise peak to peak
±0.003
deg/s
G-Sensitivity
<1
°/hr/g
Vibration rectification error
<1
°/hr/g (rms)
Startup time
1
s
Sensor resonant frequency
11K~13K
Environment, power and physical
Shock (operating)
500g, 1ms, half sine wave
Shock (survival)
10000g, 1.0ms, half sine wave
Vibration (operating)
12grms, 20Hz to 2KHz random vibration
Operating temperature
-45°C~85°C
Max storage (survival) temperature
-55°C~125°C
Supply voltage
5±0.25V
Current consumption
40mA
ER-MG2-100 ALLAN VARIANCE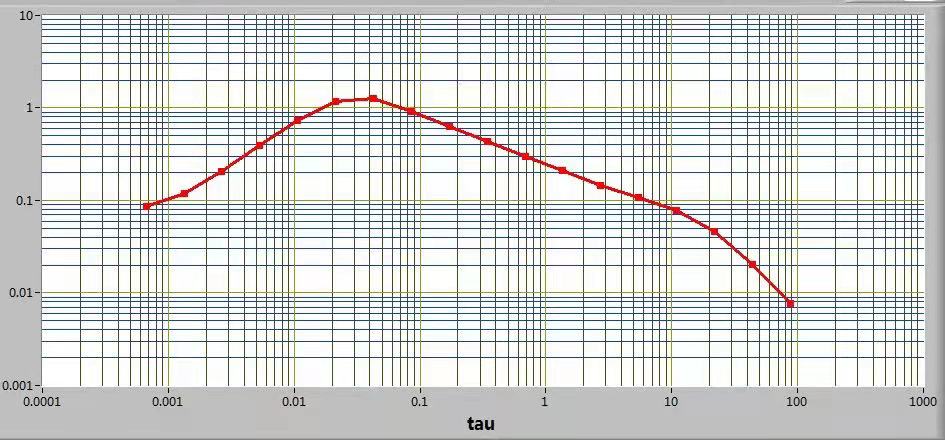 FAQ:
1. What are the quotation methods?
If you have DHL or Fedex account, we can quote EXW price, otherwise CIF or FOB price.
2. Are there any discounts?
After we submit the sample price, if more quantity is needed, we will quote the bulk price.
3. How long will it take to deliver the goods after placing the order?
For sensors, parts and modules: in stock-one week; no stock-2-4 weeks; For systems, generally, 8-12 weeks.
4. How to deal with the quality problems?
After confirming that the product has quality problems, we will replace it for you free of charge in the shortest possible time.
If interested in north seeking gyro, pls contact us: info@ericcointernational.com