Permanent Magnet DC Torque motor
Introduction
The Permanent Magnet DC Torque motor can output large torque at low speed. Its direct coupling has no gear reduction and load. It improves the accuracy and stability of the system and enables it to have a greater acceleration capacity. It can be used as an executive element of a high-precision position and speed servo system, and can also be used as a low-speed motor.
The following are permanent-magnet DC torque motors which our company supply:
1. LY (international standard) and ZL (manufacturer's standard) alnico magnet steel series:
It has the characteristics of reasonable structure, good craft, excellent technical-economic norms etc.
2. LYX (LYR、ZLR) rare earth magnet steel series:
With characteristics of strong overload ability, heavy acceleration torque, small dimension, especially it can be applied in all kinds of highly reliable and tough environments.
3. LWX Brushless DC torque motor series:
It has the characteristics of compact structure, good performance, high reliability, long life-span etc. Especially it can work in aerospace and aviation system which are inconvenient to maintain, and also it can work in tough working environment.
4. LST Sine wave driven permanent magnet ac torque motor series:
It adopted permanent magnet instead of electro-magnetic, the power factor has been advanced prominently. Also it has the characteristics of high reliability, simple structure, high torque and high ratio of inertia.
All the series motor structures mentioned are priority to with partial shipment type. The stator, armature, brush holder all are the components. Also we can manufacture packaged motor according to the customers request. This series motor has the features of simple structure, low noise, reliable use, convenient maintenance etc.
The installation instructions of packing type torque motor: the first step, the stator; the second step, the armature (rotor); the third step, brush holder. Dismantle in reverse order.
Specifications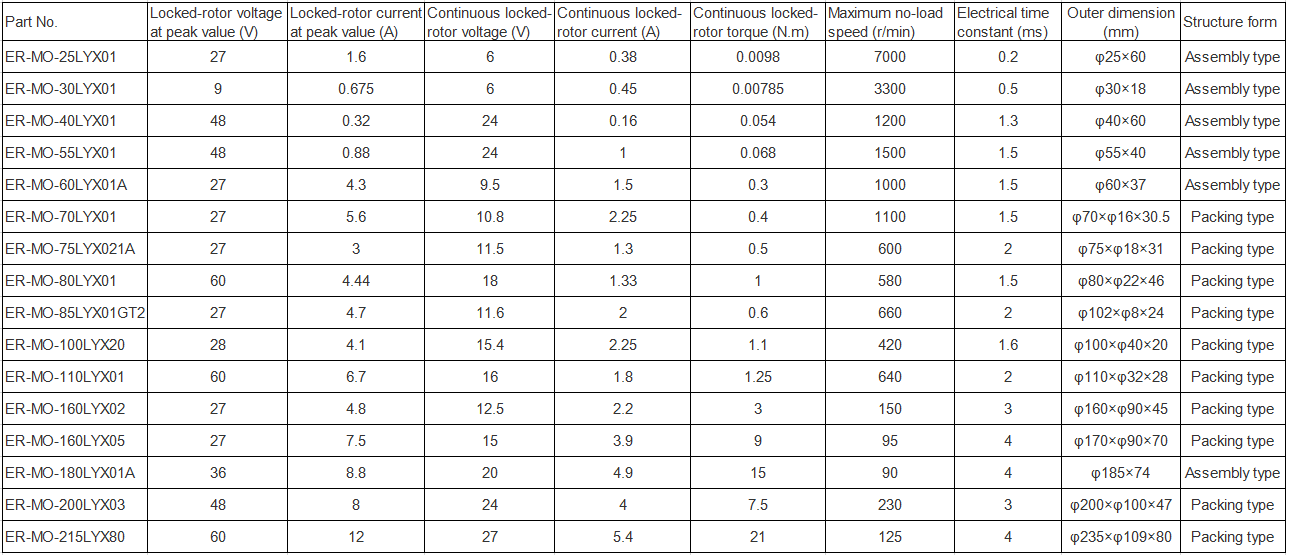 FAQ:
1. What are the quotation methods?
If you have DHL or Fedex account, we can quote EXW price, otherwise CIF or FOB price.
2. Are there any discounts?
After we submit the sample price, if more quantity is needed, we will quote the bulk price.
3. How long will it take to deliver the goods after placing the order?
For sensors, parts and modules: in stock-one week; no stock-2-4 weeks; For systems, generally, 8-12 weeks.
4. How to deal with the quality problems?
After confirming that the product has quality problems, we will replace it for you free of charge in the shortest possible time.
If interested in Permanent Magnet DC Torque motor, pls contact us: info@ericcointernational.com