Introduction
This Non-Contact Selsyn-Type Electrical Motor selsyn is mainly used for angle of long-distance transmission, reception and change. In synchronous transmission, it follows systems and computer solutions such as devices. There is no mechanical connection between transmitter and receiver, it transfers the way of angular displacement, to achieve automatic angle, position, distance and instructions and other purposes.
Features
Environmental temperature: -40~+55℃
-40~+55℃ (ERBDS -404P)
Relative temperature: 20±5℃ condition it can be up to 95±3%
32±2℃ condition it can be up to 95±3% (ERBDS-404P)
Vibration: Amplitude 1.4mm, Frequency 10Hz
Frequency 10~70Hz.
Acceleration 2~3.5g (ERBDS -404P)
Impact: 80times/min, acceleration 7g, ERBDS-404 acceleration is 20g.
BDS -500/DBS-500no requirement about impact.
Specifications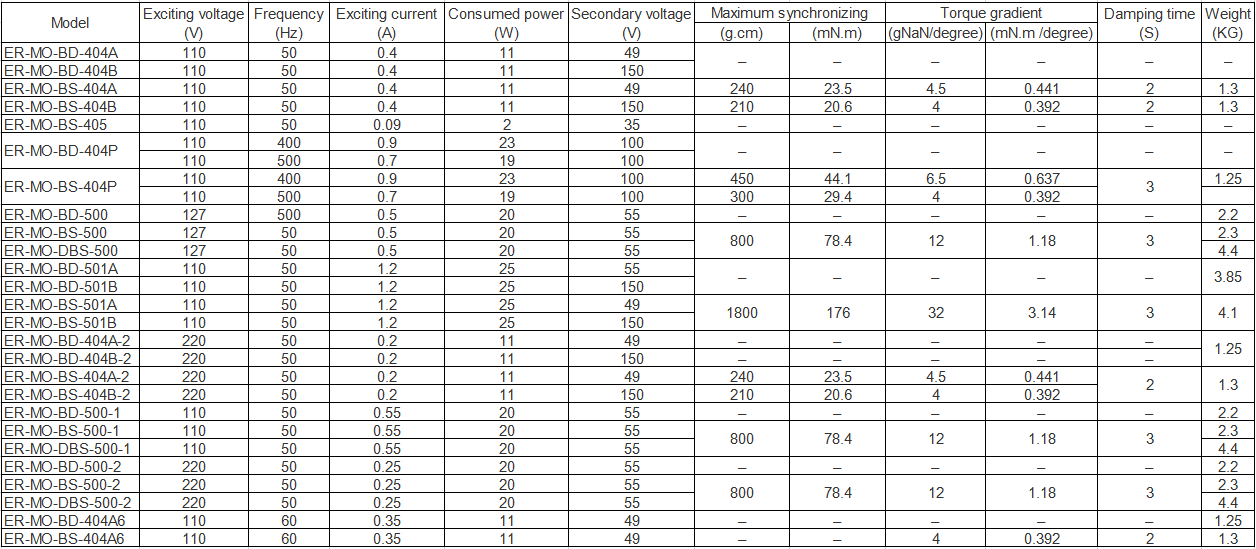 FAQ:
1. What are the quotation methods?
If you have DHL or Fedex account, we can quote EXW price, otherwise CIF or FOB price.
2. Are there any discounts?
After we submit the sample price, if more quantity is needed, we will quote the bulk price.
3. How long will it take to deliver the goods after placing the order?
For sensors, parts and modules: in stock-one week; no stock-2-4 weeks; For systems, generally, 8-12 weeks.
4. How to deal with the quality problems?
After confirming that the product has quality problems, we will replace it for you free of charge in the shortest possible time.
If interested in Non-Contact Selsyn-Type Electrical Motor, pls contact us: info@ericcointernational.com