ER-FINS-98 High Performance FOG INS (Replace PHINS) 
Introduction
ER-FINS-98 FOG inertial navigation system (Substitute of PHINS) uses a three-axis fiber optic gyroscope to sense angular movement and output a digital signal proportional to the angular rate of carrier movement. The three quadrature collocations of the quartz accelerometer are used to sense the linear acceleration of the carrier and output a proportional current signal, which is converted into a frequency signal by the I-F conversion circuit, and finally input to the navigation computer. The computer completes the data reception of the gyroscope, accelerometer and external GPS, system compensation error calculation, navigation solution, and sends loop additional real-time speed, position, attitude and navigation information to the outside through the monitoring port.
The initial alignment of ER-FINS-98 is divided into two modes: static alignment and double position alignment. The position accuracy of the two position alignment is higher than that of the static alignment.
ER-FINS-98 has high precision and best stability and showed excellent performance in comparison test with PHINS related INS products.
Specifications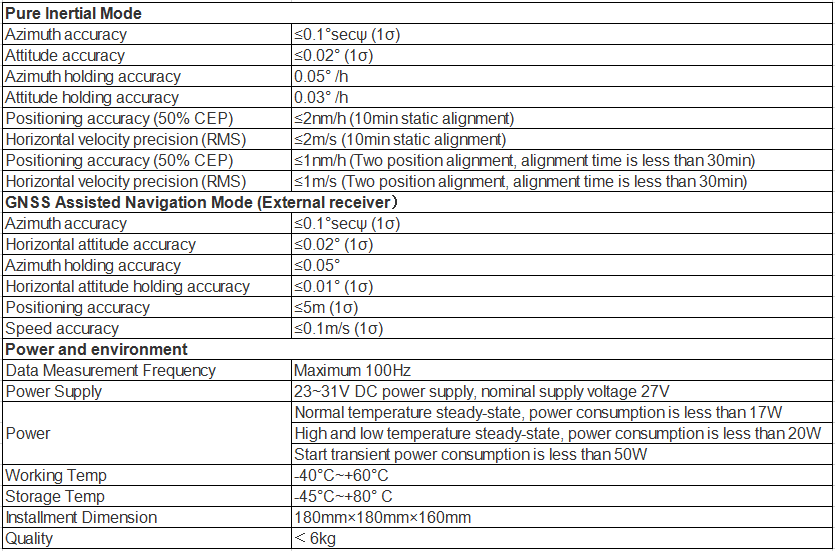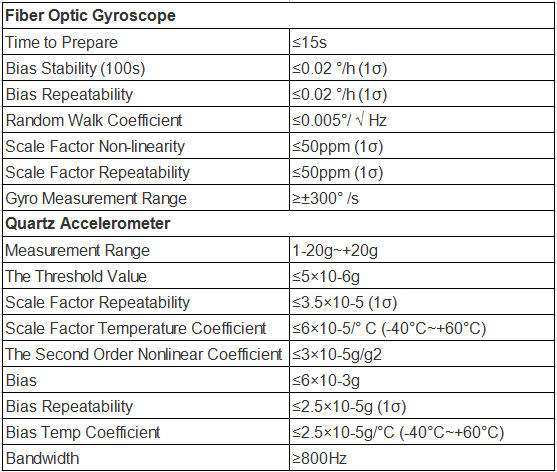 FAQ:
1. What are the quotation methods?
If you have DHL or Fedex account, we can quote EXW price, otherwise CIF or FOB price.
2. Are there any discounts?
After we submit the sample price, if more quantity is needed, we will quote the bulk price.
3. How long will it take to deliver the goods after placing the order?
For sensors, parts and modules: in stock-one week; no stock-2-4 weeks; For systems, generally, 8-12 weeks.
4. How to deal with the quality problems?
After confirming that the product has quality problems, we will replace it for you free of charge in the shortest possible time.
If interested, pls contact us: info@ericcointernational.com