ER-MINS-5680 MEMS Integrated INS
Introduction
This MEMS Integrated INS has a built-in full temperature of 0.5°/h high-precision MEMS gyroscope, a 100ug high-precision quartz accelerometer and a survey-level GNSS receiver of multi-mode and multi-frequency for dynamic fast alignment or GNSS dual antenna support fast and high precision orientation up to 0.1°. The product supports GNSS/odometer/DVL/barometric altimeter and other sensors external, with excellent scalability. Through the use of multi-sensor data fusion technology, to combine inertial measurement and phase together, it can make the system have geographical adaptability and robustness greatly improved. The product can meet the application requirements of marine surveying and mapping and map surveying and mapping, matching the original data storage, the level of surveying and mapping, and the post-processing software for surveying and mapping navigation. Users can match according to their needs.
Features
High Precision MEMS Devices: 0.5°/hr gyroscope, 100ug accelerometer
Survey level GNSS receiver: support GPS/BDS/GLONASS
Dynamic fast alignment: support fast alignment, 1-2 minutes (need to be dynamic maneuver)
Dual antenna fast orientation: supports dual antenna fast assisted orientation: accuracy 0.1°( baseline 2m )
Support for storage: supports up to 16G data storage extensions, support navigation data/raw data/ external user data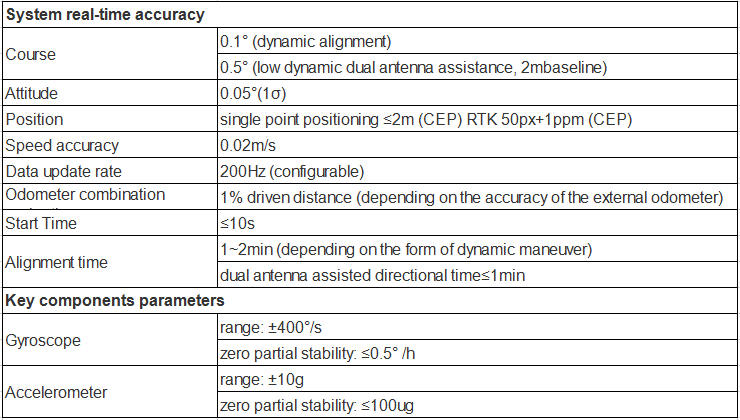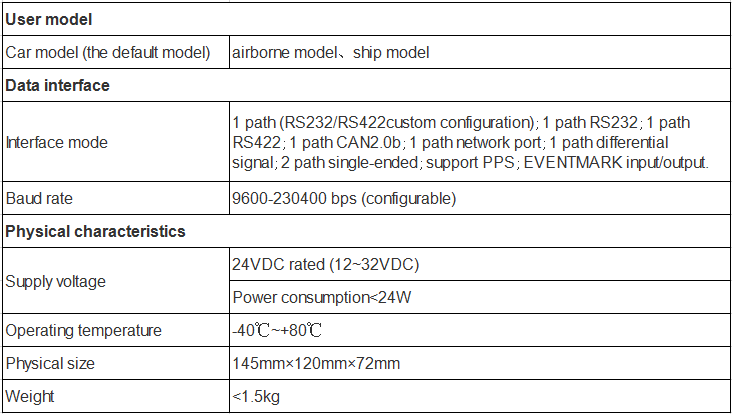 Applications

FAQ:
1. What are the quotation methods?
If you have DHL or Fedex account, we can quote EXW price, otherwise CIF or FOB price.
2. Are there any discounts?
After we submit the sample price, if more quantity is needed, we will quote the bulk price.
3. How long will it take to deliver the goods after placing the order?
For sensors, parts and modules: in stock-one week; no stock-2-4 weeks; For systems, generally, 8-12 weeks.
4. How to deal with the quality problems?
After confirming that the product has quality problems, we will replace it for you free of charge in the shortest possible time.
If interested in MEMS Integrated INS, pls contact us: info@ericcointernational.com