Dynamically Tuned Inertial Navigation System
Introduction
Dynamically Tuned Inertial Navigation System consists of an inertial measurement unit, magnetic heading sensor and control the display, satellite receiving antenna, doppler radar and installation bracket component. The satellite receiving antenna can be customized according to the needs for BD2/GPS/GLONASS triple receiving antenna or BD2 anti-interference antenna. Inertial measurement unit can also be a separate form of inertial measurement unit, for all kinds of missile flight control system and guidance system.
Strapdown inertial navigation system determines aircraft position, heading, altitude, acceleration. As the navigation of aircraft, it determines flight control, route management and provides location, velocity, attitude, heading information. Dynamically Tuned Inertial Navigation System has emergency rapid alignment, normal alignment, navigation, correction, parameter calibration, testing, parameter binding and non volatile storage.
Specifications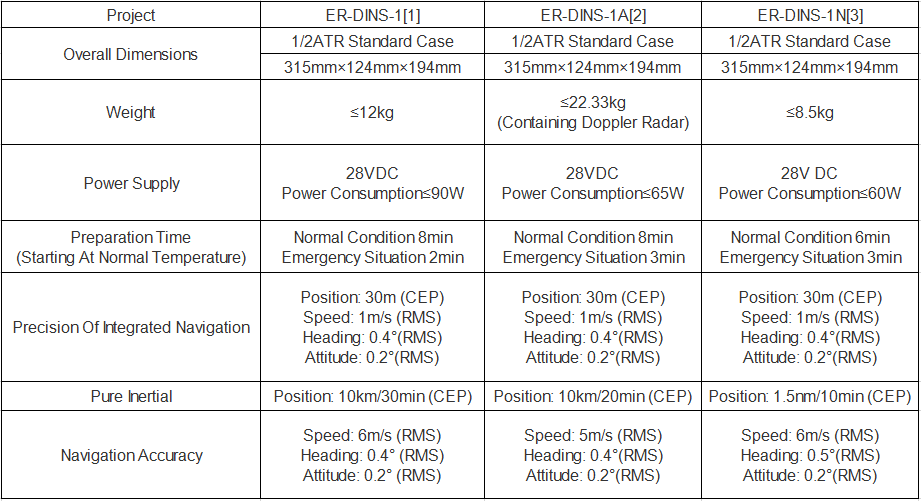 Note[1]: contains the control display.
Note[2]: contains doppler radar.
Note[3]: with moving base alignment and DVS current correction function.