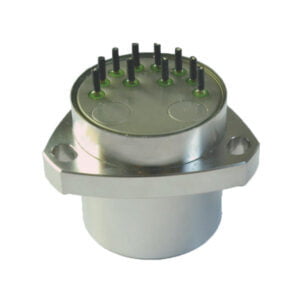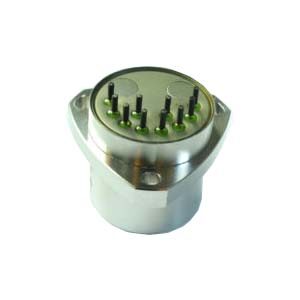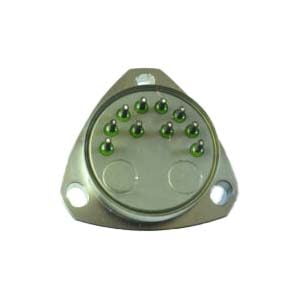 ER-QA-03B Wide-Range Quartz Accelerometer 
Introduction
ER-QA-03B Wide-Range Quartz Accelerometer for aerospace with wide-range, high accuracy, high reliability, not only can be used in aviation and aerospace inertial test but also in both static and dynamic acceleration measurement. In addition, the accelerometer uses a temperature sensor, which the operator can use to compensate bias and scale factor parameters to reduce the influence of temperature factors.
Feature
As one of the reference values for selecting quartz accelerometers, ER-QA-03B not only meets the demand for wide range, but also guarantees  bias repeatability and scale factor repeatability compared with other accelerometers with similar range.
Applications
Flight control
Stabilization
Aircraft navigation systems
Attitude heading reference systems (AHRS)
Ground vibration testing (GVT)-wind tunnel testing
Specifications
| | | | | |
| --- | --- | --- | --- | --- |
| No. | Parameters | ER-QA-03B1 | ER-QA-03B2 | ER-QA-03B3 |
| 1 | Range | ±70g | ±70g | ±70g |
| 2 | Threshold/Resolution | 5μg | 5μg | 5μg |
| 3 | Bias | ≤±3 mg | ≤±3 mg | ≤±5 mg |
| 4 | Scale factor | 0.8~1.5 mA/g | 0.8~1.5 mA/g | 0.8~1.5 mA/g |
| 5 | Class II non-linearity | ≤±10μg /g2 | ≤±15μg /g2 | ≤±20μg /g2 |
| 6 | Bias repeatability | ≤10 μg | ≤20 μg | ≤30 μg |
| 7 | Scale factor repeatability | ≤15ppm | ≤30 ppm | ≤50 ppm |
| 8 | Class II non-linearity repeatability | ≤±10 μg/g2 | ≤±20 μg/g2 | ≤±30 μg/g2 |
| 9 | Bias temp coefficient | ≤±10 μg/℃ | ≤±30 μg/℃ | ≤±50 μg/℃ |
| 10 | Scale factor temp coefficient | ≤±10 ppm/℃ | ≤±30 ppm/℃ | ≤±50 ppm/℃ |
| 11 | Noise | ≤5mv | ≤5mv | ≤5mv |
| 12 | Natural frequency | 400~800 Hz | 400~800 Hz | 400~800 Hz |
| 13 | Bandwidth | 800~2500 Hz | 800~2500 Hz | 800~2500 Hz |
| 14 | Vibration | 6g (20-2000Hz) | 6g (20-2000Hz) | 6g (20-2000Hz) |
| 15 | Shock | 100g, 5ms, 1/2sin | 100g, 5ms, 1/2sin | 100g, 5ms, 1/2sin |
| 16 | Operating temperature | -55~+85℃ | -55~+85℃ | -55~+85℃ |
| 17 | Storage temperature | -60~+120℃ | -60~+120℃ | 60~+120℃ |
| 18 | Power | ±12~±15V | ±12~±15V | ±12~±15V |
| 19 | Consume current | ≤±20mA | ≤±20mA | ≤±20mA |
| 20 | Size | Ф25.4X30mm | Ф25.4X30mm | Ф25.4X30mm |
| 21 | Weight | ≤80g | ≤80g | ≤80g |
Dimension