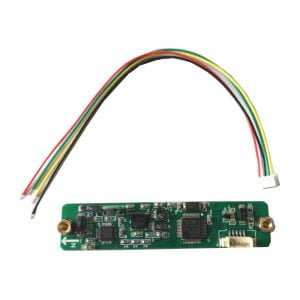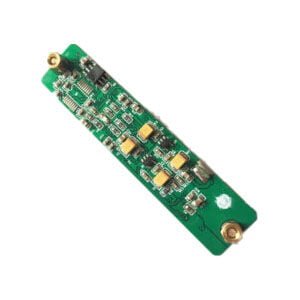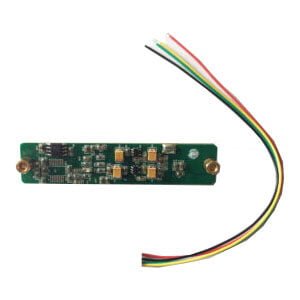 Digital Type Full Attitude 3D Electronic Compass
The ER-EC-360 is a high precision and full attitude 3D electronic compass that uses hard and soft iron calibration algorithms to provide high precision course information in 360° roll and +/-90° full dip range. It has the characteristics of small volume and low power consumption and is more suitable for the measurement system with power consumption and volume sensitivity.
The precise attitude of the product output carrier can be used in the system of full attitude rotation. This product has hard magnetic, soft magnetic and tilt compensation, compass output after calibration of high precision measurement. The patented triaxial fluxgate, which adopts the CPU to calculate the course in real time and the triaxial accelerometer to compensate the course angle, provides accurate course data even in extremely harsh environments. It also has the features of small size, low power consumption that is widely used in oil logging, antenna pointing, vehicle navigation, attitude system and other fields.
Features
Measurement range 0~360° full attitude
Course accuracy 0.3~0.5°, resolution 0.1°
Output frequency 5~100HZ optional
Input voltage DC 5V
Wide temperature working -40~+85℃
With hard magnetic, soft magnetic and tilt compensation
The baud rate is adjustable from 2400~115200
Working current: 40mA
IP67 protection level
Output RS232/RS485/TTL/MODBUS (optional)
Small volume (72*16*12mm) (customizable)
Specifications
Compass heading parameter
Heading accuracy
0.3~0.5° (RMS, Pitch<85°)
Resolution
0.1°
Repeatability
0.05°
Compass tilt parameter
Pitch accuracy
0.1°
Roll accuracy
0.1° (Pitch<65°)
0.2° (Pitch<80°)
0.5° (Pitch<86°)
Dip resolution
0.01°
Slant range
Pitch+90°; Roll 360°
Calibration
Hard iron calibration
Yes
Soft iron calibration
Yes
Tilt calibration
Yes
Physical property
Size
L72xW16xH12 (mm)
Weight
6g
RS232/RS485 interface connector
5 pin
Interface Characteristics
Startup delay
<50ms
Maximum sampling rate
50 times per second
RS232 communication rate
2400~19200 baud rate
RS 485 communication
Optional
TTL communication
Optional
Output format
hexadecimal number
Power supply
Support voltage
DC +5V
Current (maximum)
40mA
Working mode
30mA
Environment
Storage temperature
-40℃~+125℃
Working temperature
-40℃~+85℃
Vibration resistance
3000g
Applications
Individual combat equipment
Satellite solar antenna positioning
Low AGV car
Mining machinery, oil logging equipment
Medical equipment
Gimp leveling
UAV positioning and navigation
Tilt based monitoring
Various construction machinery angle control
Inspection of bridges and dams